About TULIPIANS
Thank you for visiting the world of TULIPIANS PRESCHOOL , where education begins at birth and the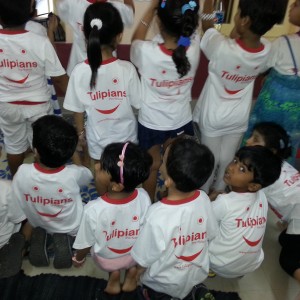 parents are the first and most influential teachers.
We are here as an "assist to life" as you journey through these years with your child. We live with your child in our "children's houses", as Dr. Maria Montessori called her schools. In these "children's houses", as in your own house, the children live in a loving and respectful environment with caring, intelligent adults who allow the child the opportunity to take charge of his own life and build himself into a loving, competent and creative person.
Your child will practice "grace and courtesy" and learn to live in peace in our global world and be a contributing member of society. Through freedom of choice he will learn to take responsibility for his actions. Through beauty and order in the environments, he will learn appreciation of beauty. Through working cooperatively in multi age settings, he will learn leadership and teamwork.
We are here as an "assist to life" for your child.