The Tulipians pre-school is currently the only pre school in EASTERN INDIA accredited by the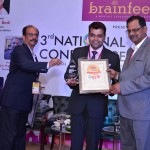 INTERNATIONAL MONTESSORI SOCIETY (U.S.A) in recognition of the highest level of quality & excellence.
TULIPIANS HAS BEEN ESTABLISHED IN 2014.Our school is certified by ISO 9001:2015, which assures quality & standards maintained by our school. The school management strives to secure the teachers most qualified for the position.
TULIPIANS PRESCHOOL HAS RECEIVED THE SCHOOL EXCELLENCE AWARD 2016 RANKING THE TOP 10 BEST PRESCHOOL IN WEST BENGAL BY BRAINFEED MAGAZINE….
TULIPIANS PRESCHOOL HAS ALSO BEEN RANKED 15TH BY EDUCATION WORLD SURVEY 2015.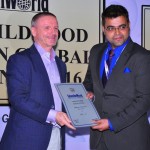 MR.NIRMAL VERMA ,THE FOUNDER DIRECTOR OF TULIPIANS holds a degree in management and is responsible for the smooth running of his school.
Mr. Verma is an Educationist having experience in the pre-school sector for over 10 yrs.
Mrs. Roopee Verma is a TULIPIANS director certified by the INTERNATIONAL MONTESSORI SOCIETY & INTERNATIONAL MONTESSORI TEACHERS TRAINING PROGRAMME . In addition to her Montessori teacher certification, holds a bachelor's degree and is also a trained teacher dealing with special kids.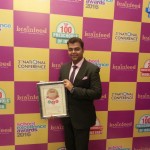 Our directors and administrators also contribute to the larger educational community through service at the local, state, national levels. The Tulipians directors/teachers meet regularly with each child and his or her parents to create, assess and expand an individual work plan that helps guide the child in his or her endeavors. Each day the teacher gives
individual, selective, and collective lessons to provide the child with the keys to further discovery and enlightenment. The teacher is continually observing each child's progress so she can know how to best assist him or her.